Holly Hills Primitives
UPDATE May 5, 2017!!!! Scroll to the bottom to see their new shop!!
A BIG thank you to Dawn Rossell of Holly Hills Primitives in Holly Michigan to agree to be my first store visit! Dawn's store sits in the quaint village of Holly Michigan inside the old grain mill.
Every Wednesday, Dawn hosts a rug hooking gathering in her shop. The ladies work on their rugs while drinking coffee and engaging in timeless conversation. I am fortunate enough to join them once a month to visit and work on my creations as well.
Dawn and Dick, her husband, are quite the talented team. She creates primitive stitchery and he builds antique reproduction furniture. Their shop is chock full of wonderfully primitive wares for your home. If you are ever in the area, stop by for a visit!
Also, new this year is the "Harvest at the Mill" folk art show where primitive artists from over 9 states will join together in the parking lot around Holly Hills Primitives offering their handmade primitive wares and antiques! Join us for the fun!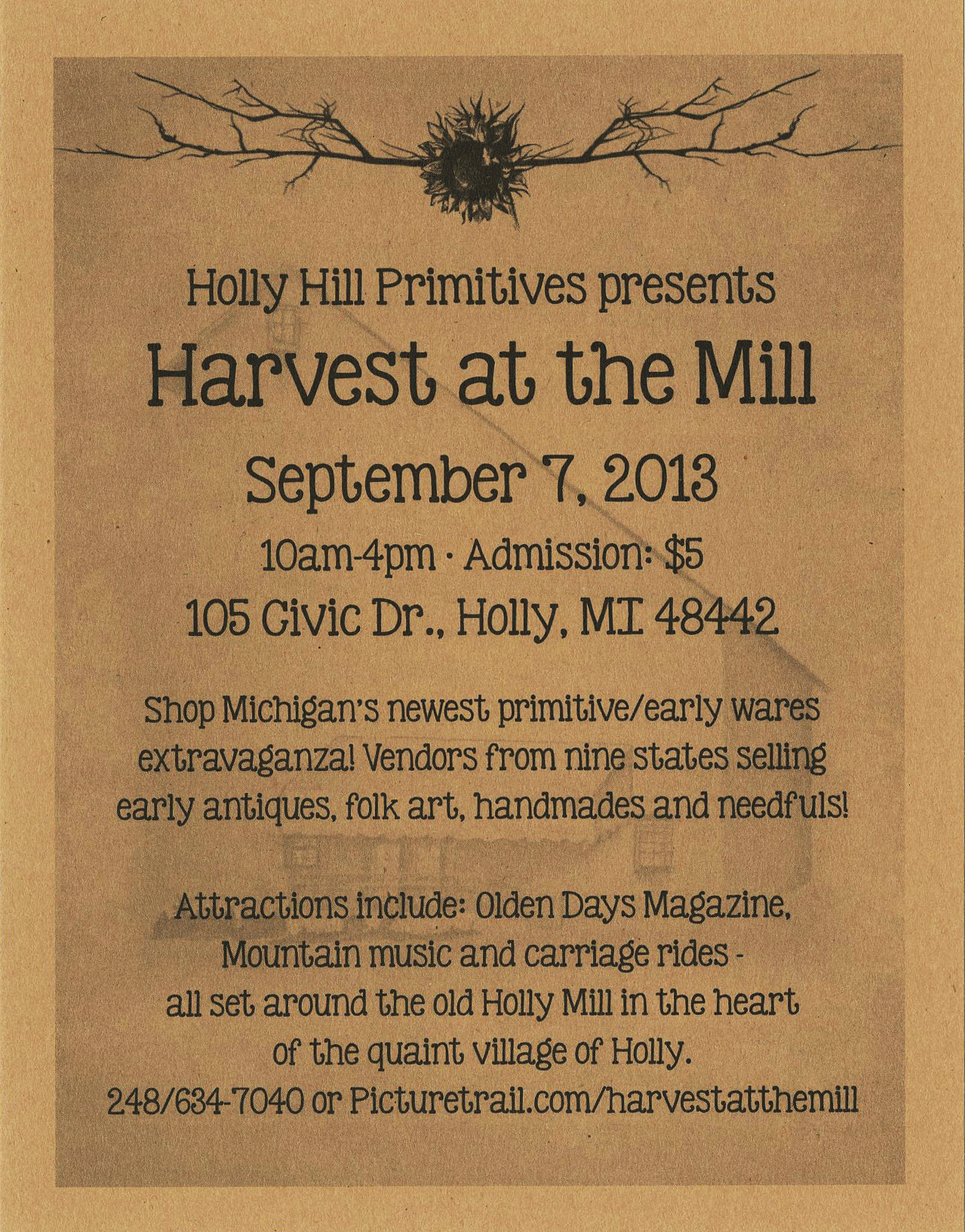 Go to her blog to learn more!
UPDATE MAY 5, 2017
To see the full article go here.