Deb Strain
Meet Artist Deb Strain
Deb and I met around 1996 at the Market Square Wholesale Show in Pennsylvania. Deb was selling greeting cards under the business name Saltbox Illustrations and I was selling framed prints under our business name Primitive Folk. We both entered the licensing industry around the same time and had each other to lean on and share our concerns about licensing and choosing an agent. Our friendship has blossomed along with our careers since we first met. I consider myself blessed to have Deb's friendship in my life. We look forward to the Atlanta Gift Mart every January where we catch up on family and share our thoughts about the licensing industry.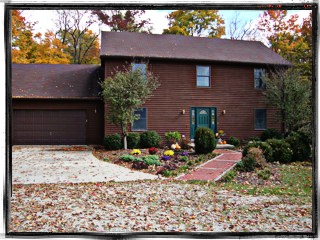 Deb and her husband, Scott, live in a small wooded area at the edge of Gettysburg, Ohio. Her husband and family lovingly built their Saltbox home, which is the namesake of their Folk Art Stationery line that they began in early 1995. In 1996, Deb left her position as an art teacher for the past nine years to devote herself solely to her family and the development of her own art and business. "Many of my images have a folk art flavor to them, increasingly leaning toward the primitive. I have grown to love the warmth and friendliness of old quilts, gardens and Americana." Inspirations for several of her paintings have come from dolls created by Anne McKinney, an artist in her own right. Detailed images that touch a familiar heartstring or bring a quiet smile to the viewer, create the basis of her portfolio. "I am continually collecting ideas and images for my next illustration, whether it be from nature, antique shops, friends or my own imaginings. A painting is usually constructed from several scraps of ideas and then carefully pieced together to make a whole…similar to the quilts that I have come to treasure. Finally, my inspiration comes from the wonderful and loving support that is all around my life, from those in my own family, the staff in our own business and the company and the stores that I work with. I feel like I have so many people cheering me on. We truly work in a kind part of the business world, one that gives back in friendship as well as other benefits…and that is one of the most cherished qualities there is."
Deb and Scott have three grown children, Arrin, Katie & Taylor as well as twin grandsons. The boys spend every Wednesday with Grandma and Grandpa which Deb says is the highlight of the week. You can see the fun and love this family shares in the below photo taken at Scott's 60th birthday celebration.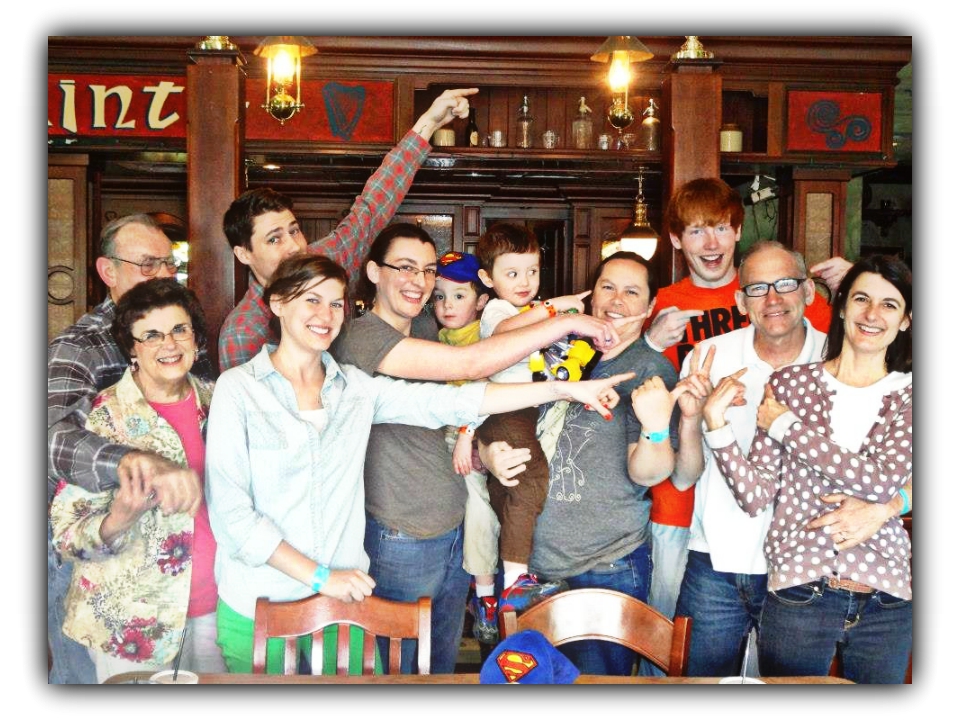 Below is an inside look at Deb's studio.
Among Deb's many licensees, Moda Fabrics is her favorite to design for. Click here view her latest fabric line. As you can see, her attention to detail is exquisite and her color palette a delight. Below are some of Deb's recognizable fun-loving snowmen from one of her past fabric collections.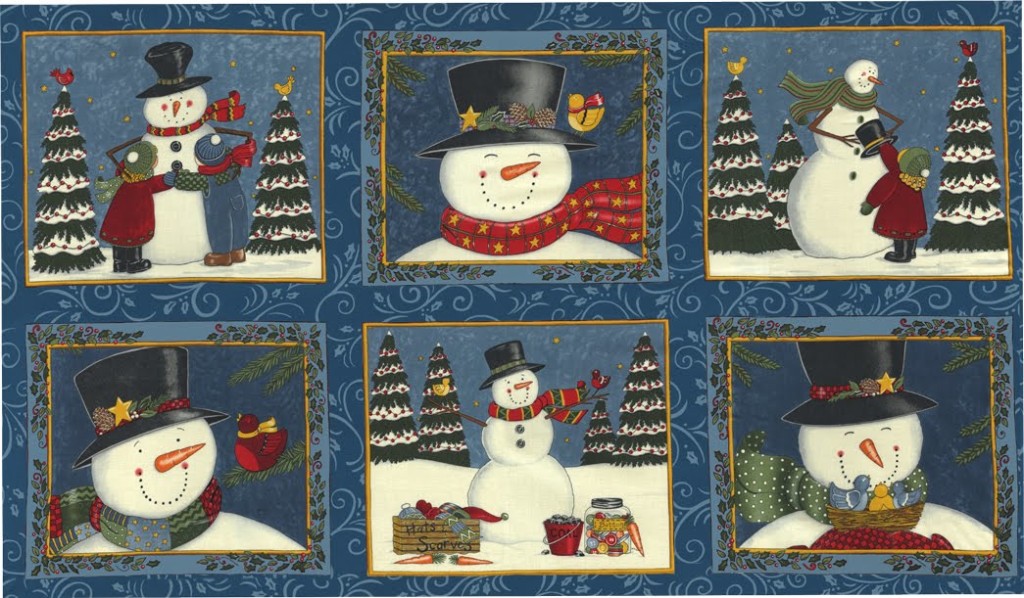 Below is a photo of the children's fabric line Deb created with her two daughers, Arrin and Katie for Moda Fabrics.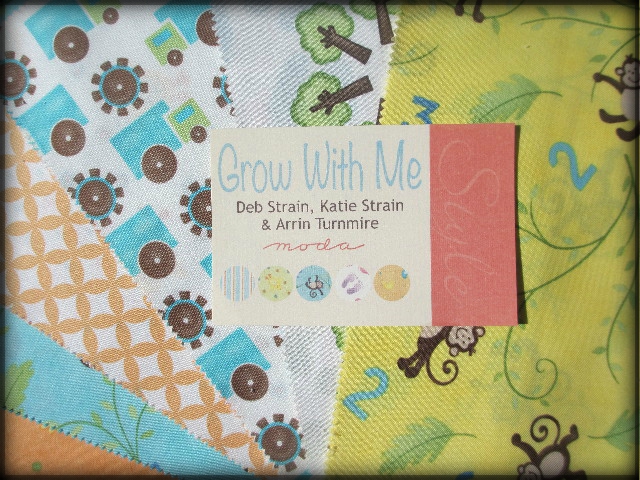 Deb created two calendars for Legacy Publishing for 2014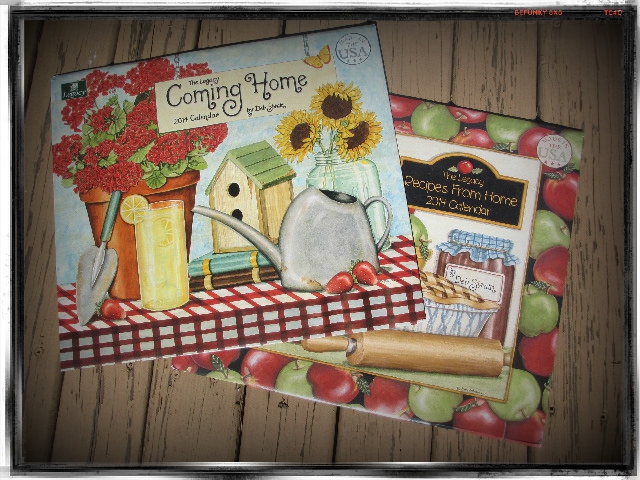 Some of my favorite designs from Deb are still life images depicting the country life as shown below.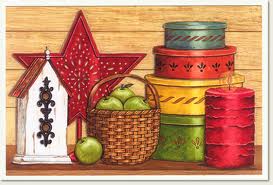 Be sure and keep up-to-date on Deb's latest work and family stories at her  blog "Inside the Studio".
Also check out Deb's daughter, Arrin's website, Little Figs, for her quality screen printed childrens wear.
Thank big thank you to Deb for sharing your story with us.