Build Your Blog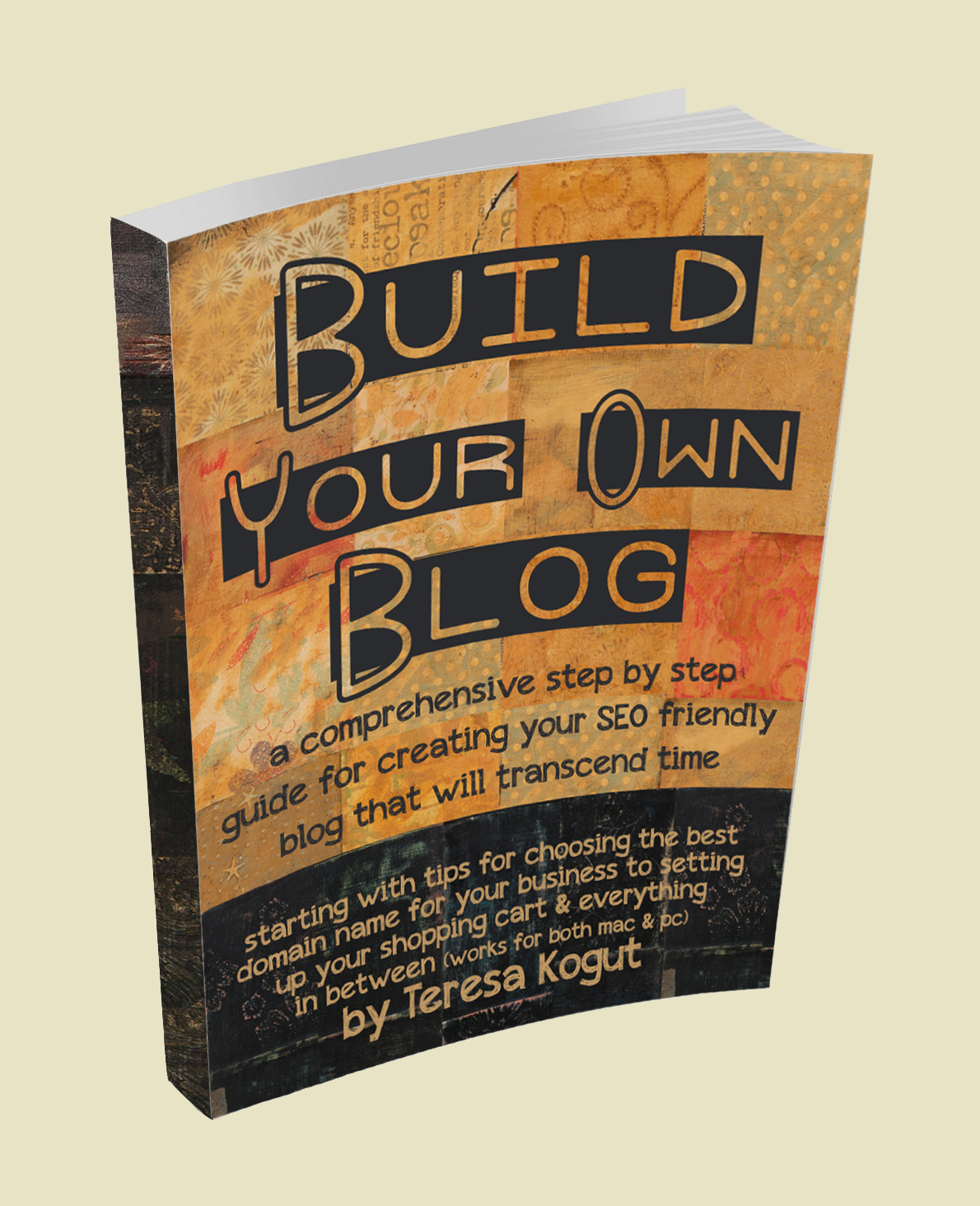 Now You Can Build Your Own Blog!
But not just ANY blog. With this comprehensive step-by-step guide, you can create a blog that will rank high in the SEO (search engine optimization) and transcend time!
There are tons of people on the internet telling you how to build a blog. I know, because I built one based on "free" information. Only to find out a year later that I had to START OVER!!! The blog I spent many many hours creating didn't allow ecommerce! I don't want that to happen to you!
With this Ebook you will start from the very beginning…from choosing the best domain name for your online business to adding plug-ins that will have your blog running smoothly and give you the best SEO possible. The best part is, you don't have to be a computer wiz….I'm not and I've created 3 blogs using this same guide.
Want a blog that is easy to create, easy to change and easy on the pocketbook? Want a blog that will not be obsolete in a year or two? Want to be able to make major changes to your blog in just a few clicks of a button? Want a blog you have total control of? Want a professional looking blog? You can have all that with wordpress.org
I created this step by step guide so you can get up and running in a matter of hours. When I decided to switch to WordPress.org, I had a bit of a learning curve setting it up because I didn't have an instruction book to follow. I found my way, but spent many hours, did many google searches for Youtube tutorials, made a few mistakes and pulled a few hairs out in the process. But you don't have to! I have worked out all the kinks for you!
I will show you how to:
choose and purchase your domain name
set up your hosting account
download wordpress.org
download the best theme
make a few necessary adjustments using FTP
design the look of your blog
download all the best plugins
add some great widgets
how to create pages
how to set up e-commerce using paypal
create articles and pages for the best SEO
and more!!
My friend and fellow artist, Beth Yarbrough tested this Ebook to build her new blog from scratch, here is what she said:
"My friend, Teresa, has outdone herself with this book.  I am a basic novice, and because of her simple but thorough instructions, my new site is up and running.  If I can do it, so can you.  Buy this book today!"
"Teresa – thanks so much for your help and support.  This is a very useful and user-friendly book and I recommend it to all of your followers who want to learn more about blog building."
Your blog will be powered by WordPress.org. "The core software is built by hundreds of community volunteers, and when you're ready for more there are thousands of plugins  available to transform your site into almost anything you can imagine. Over 60 million people have chosen WordPress to power the place on the web they call "home". — we'd love you to join the family." –WordPress Team
WordPress.org testimonials
"I've tried a few other bloggers, and I thought that Greymatter was as good as it got. Then I found WordPress. Easy to install, easy to set up, easy to use, and more features than I will ever need. Just fantastic! I'm ashamed how little of it's capability I'm using!

Thanks to the everyone involved, and keep up the great work guys!"

"Outstanding work. Installation was extremely smooth and easy — and it actually works, compared to my bad experience with MovableType. Got me up and running in nearly 10 minutes. WP combines all great aspects of web design — Valid XHTML, slick CSS, and even some sexy javascript in the bookmarklets. What a great piece of script. It's more than a script. It's nearly a full out content management system. You could package this baby and sell it for two hundred bucks, but you don't. Open source is awesome. Keep up the great work, guys."

"Overall, Word Press is the easiest to install and maintain by far. Thanks to the WordPress team."

— Nymia

"It's definitely the easiest Blog tool to install out there. It imported entries from Blogger and B2 pretty nicely. What else to say? I just love it…"

— Sushubh
 Get your copy today and you will have an amazing blog in just a matter of hours!
only $10.99