Tascha
I am so happy to have Tascha Parkinson as my first artist interview! I have been an admirer of Tascha's work for a few years now and have fallen in love with her whimsical characters. I love her bright palette and use of rich colors. If you have never heard of Tascha, you are in for a treat!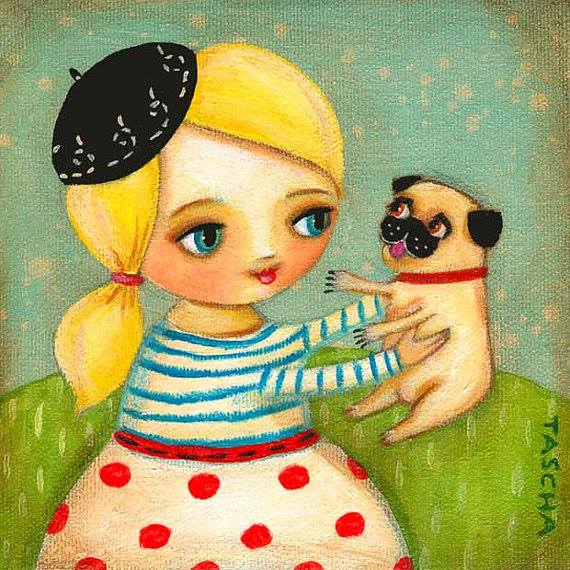 Were you creative as a child?
Growing up as an only child meant that I had to find ways to entertain myself by using my imagination. I loved to make little inventions and draw when I was young.
Who most influenced or encouraged you as a child to be creative?
Everyone in my family encouraged me to be artist. Both my parents are artistic and my grandfather was as well. I always had a lot of crayons and art supplies to play with.
Is anyone in your family artistic?
My Mother was a commercial artist during my childhood, she later became a painter and continues to paint to this day.
Did you go to college for art or are you self-taught?
I graduated from The Ontario College of Art and Design here in Toronto Canada.
What medium do you use to create your art?
I focus mainly on acrylic paint on canvas.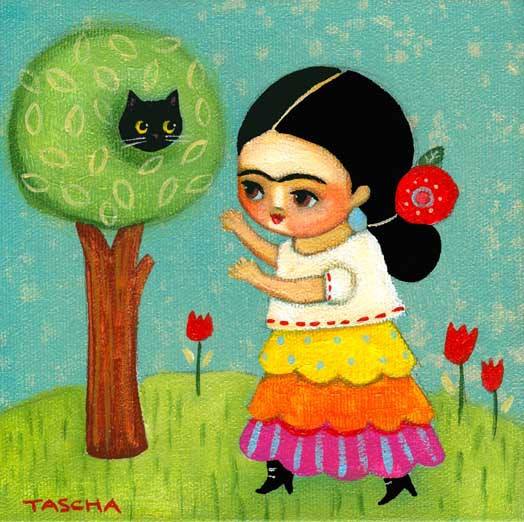 Do you work full-time on your creative biz or do you have another job?
I have been working full time on my artwork since 2001.
What is your daily schedule like?
I spend a lot of time packing up painting to be shipped out. A lot of time goes into that aspect of the business. Night time is usually when I get to be more creative.
How many hours a week to you spend on your creative biz?
I am always working. I take my art business very seriously and spend most of my time working on it.
How much time in that schedule is devoted to the "business" side of your creative biz? (such as, shipping, phone calls, paperwork, etc)
I'd say about 80 percent of my art business is focuses on the business side of things.
Do you have employees helping you with your business?
I do everything on my own. I am a bit of a perfectionist and I only feel comfortable with myself being the one doing everything. It does put a lot of weight on my shoulders, but I like to know that everything was done the way I like them.
When did you decide to "take the plunge" and sell your art?
I started selling my artwork on ebay in 2001.
What aspects of your creative biz do you find most and least rewarding?
The most rewarding part of my business is getting emails from buyers telling me how happy my artwork makes them. The least rewarding part would be all the time packing packages and standing in line at the post office.
What are you most excited about and most concerned about for the future of your career/creative biz?
I am teaching a lot of on line art classes and am really excited about that! I love to teach and interact with students.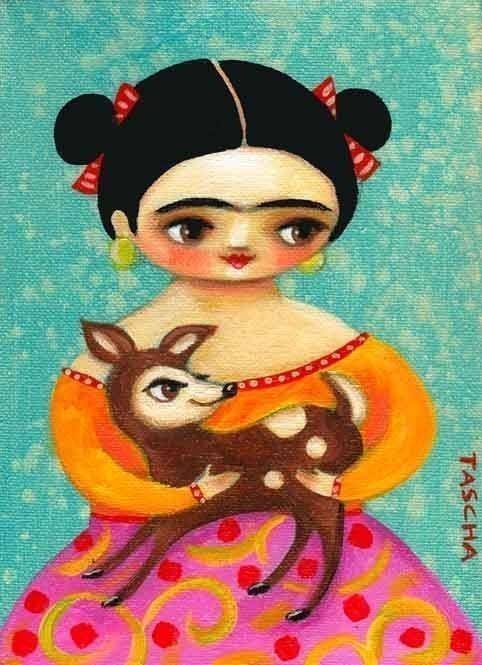 Do you license your work?
Yes.
If so, when and how did you get started?
All my licensing deals came about by the companies contacting me and telling me they would like to work with me.
Do you have a licensing agent?
No.
If you self-represent, what made you decide to go it alone?
It just worked out that way by them contacting me.
What is your favorite product category to design for? calendars? fabric? figurines?
I really love making greeting cards.
Do you use social media?
Yes.
If so, which one do you find most effective at staying connected with your audience? why?
I find facebook to be my most effective social media. I love facebook and I love to add photos of my work in posts and my fans get to see artwork as soon as I post it.
Do you have a blog? What is your blog about? your art? your personal life? licensing? all of the above?
I have a blog that I started years ago before facebook was around. Now that there is facebook I prefer to keep in touch that way. I still do post on my blog, just not as frequently as I used to.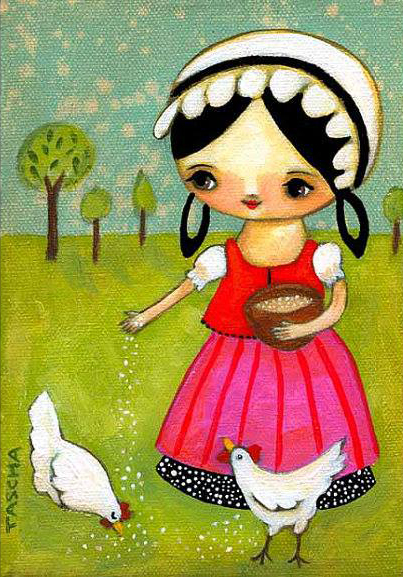 What advice would you give an artist that is just starting out?
Produce, produce, produce. Keep creating, keep trying new things and just keep going!
What are some strong and weak points in a person's skill or personality would make them very effective or ineffective in the art business whether it be licensing, selling original works, art shows, selling art online etc…..
Be persistent and don't let any "no thank you-s" get you down. Be outgoing and make a lot of art in all different kinds of styles.
Any other tips you can offer from your experience that may help someone new? !
You need to put your whole heart and soul into your art. It takes that kind of dedication to more forward.
What do you like to do in your spare time?
I am an animal rights activist and in my spare time I attend animal rights protests.
Do you have any pets?
I have one sweet siamese cat named Lily. She is a shy girl who loves to get up into my hair and kneed her paws on my shoulder. She is of great inspiration for my artwork.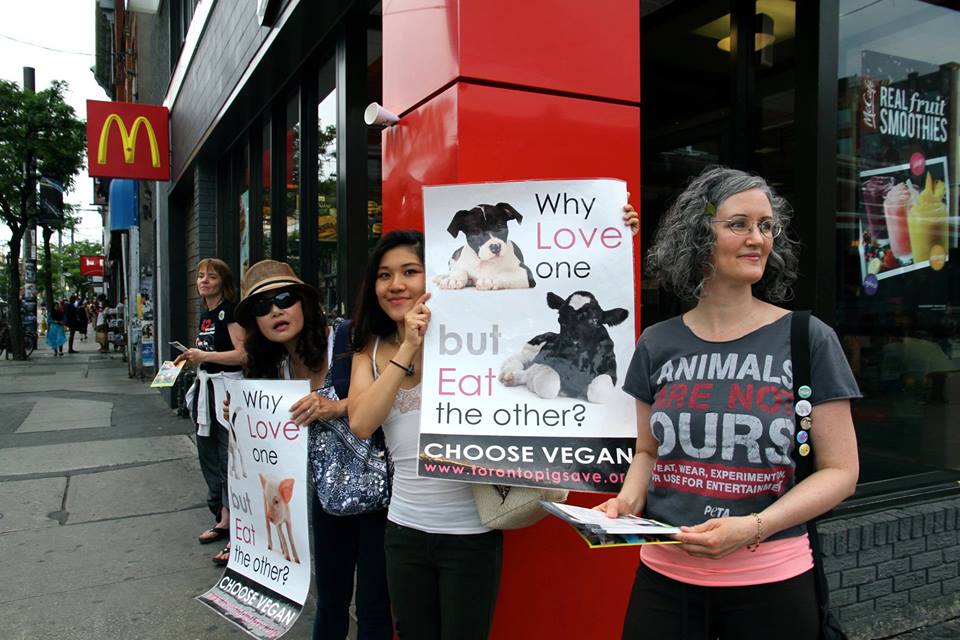 (Tascha is on the right)
Tascha's blog
Tascha's facebook
Tascha's etsy shop
A big THANK YOU to Tascha for sharing her experience, background, art and herself with us! We are grateful to get to know you!