Free Ebooks

Now You Can Build Your Own Blog!
But not just ANY blog. With this comprehensive step-by-step guide, you can create a blog that will rank high in the SEO (search engine optimization) and transcend time because it will never go out of style!
There are tons of people on the internet telling you how to build a blog. I know, because I built one based on "free" information. Only to find out a year later that I had to START OVER!!! The blog I spent many many hours creating didn't allow ecommerce! I don't want that to happen to you!
With this Ebook you will start from the very beginning…from choosing the best domain name for your online business to adding plug-ins that will have your blog running smoothly and give you the best SEO possible. The best part is, you don't have to be a computer wiz or know HTML!
To get your FREE Ebook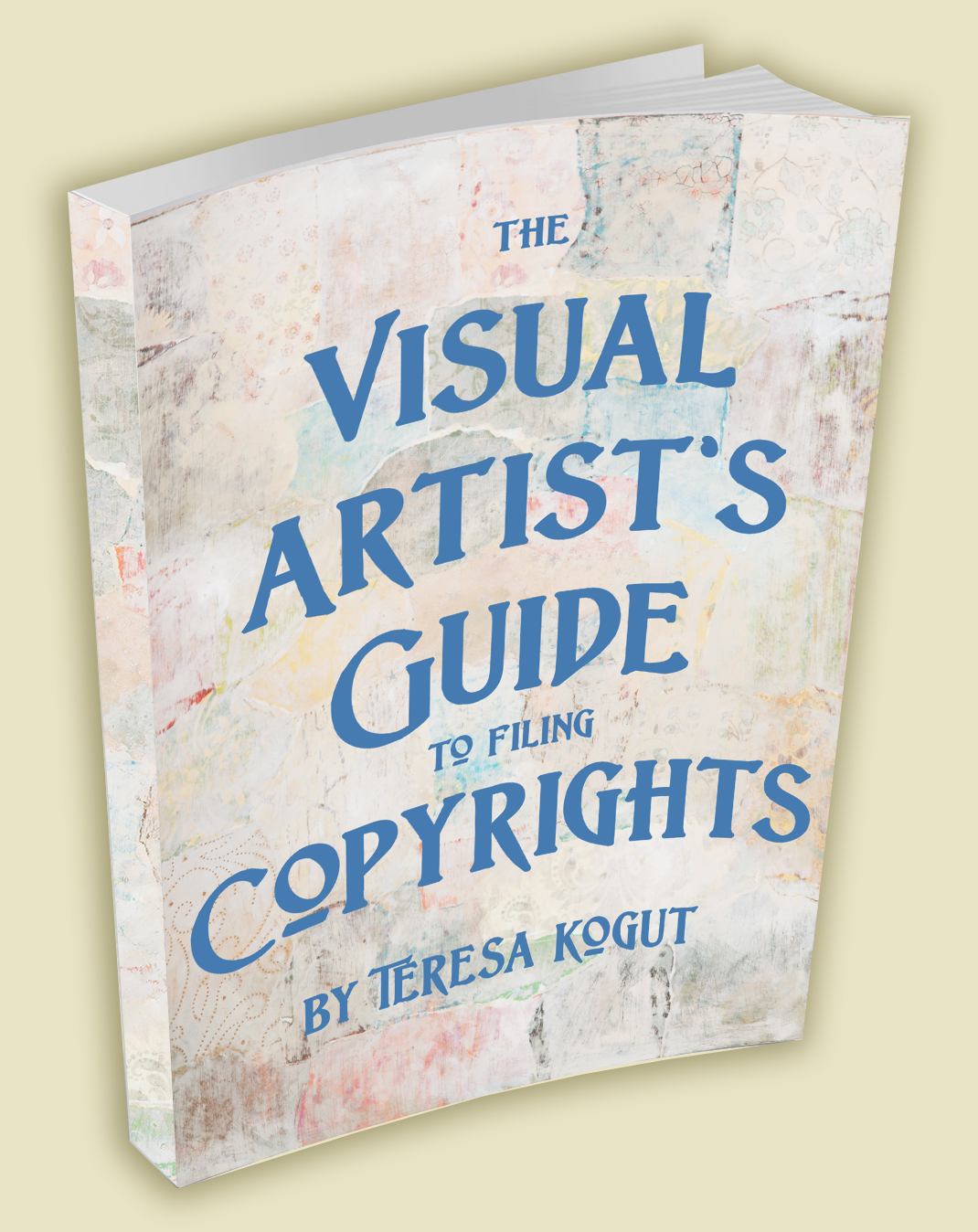 The Visual Artist's Guide to Copyright Registration Online
Is your art protected? Whenever you create a piece of art, you need to register it with the US Copyright Office in DC. It doesn't matter if you ever plan to license your work or sell it in any fashion. If people see it, whether at a gallery or on the internet, your work is vulnerable. Someone could steal your art. You need to protect your art, bottom line.
The good news is, filing is easy and inexpensive!
In this Ebook, I will show you
how to keep your art organized so when it comes time for filing your ©, it will be a breeze

what type of work to file under

how to title your work when filing so you can keep track better

how to keep the cost down by filing only four times a year
Why file online?
Lower filing fee of $35 for a basic claim (for online filings only)
Fastest processing time
Online status tracking
Secure payment by credit or debit card, electronic check, or Copyright Office deposit account
The ability to upload certain categories of deposits directly into eCO as electronic files
Available 24 hours a day, except for routine maintenance every Sunday from 12:00 midnight to 6:00 AM Eastern Time
To get your FREE Ebook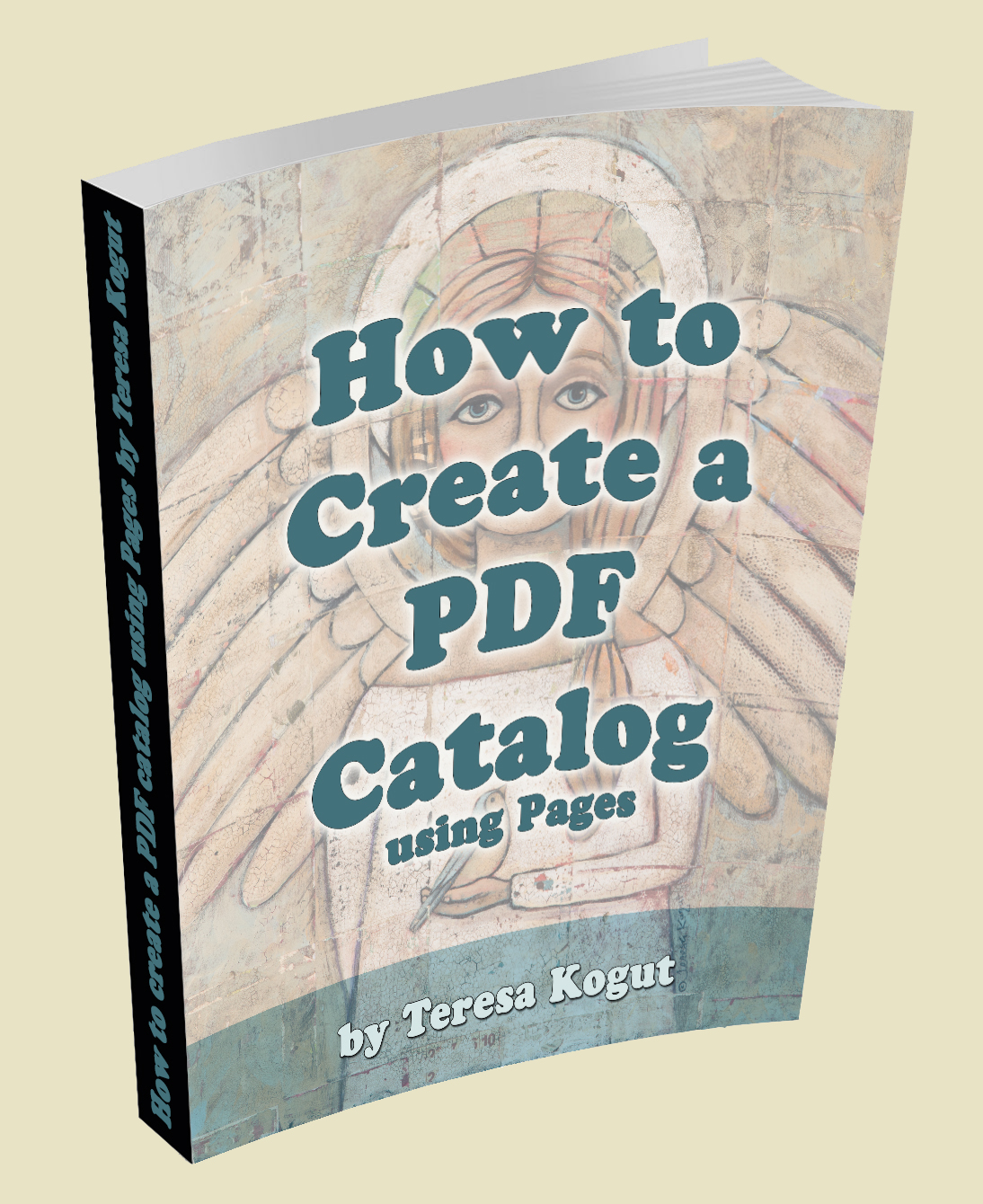 Who can benefit from PDF catalogs?
Artists, Craftsmen, Designers and Photographers, that's who!
artists can create one presentation catalog and email to multiple potential licensees

periodically send catalogs of new art to existing licensees to keep them up to date

create a catalog of your art to email to art agencies when searching for representation

email a catalog of new original art to your collectors

send catalogs as art submissions to multiple galleries

PDF catalogs are not just for 2-D visual artists; sculptors, furniture designers, jewelry designers, etc will also benefit by creating PDF catalogs

are you a crafter? take photos of all of your current crafts for sale and create a catalog including prices and send a mass email to all your past customers

also for artists and crafters, use these product catalogs as show submissions

great for photographers! need something professional to send to potential customers? Make a catalog of your photos by subject matter; weddings, family, graduation, etc.
Once you are familiar with creating PDF catalogs, you can use them for other purposes, such as:
create an annual family "catalog" to share family photos with captions and stories from the year

hosting a silent/live auction? Create a catalog of the auction items and email to all potential buyers to entice them to come to the auction

private and parochial schools can create catalogs to help promote their school and boost enrollment

the ideas are endless!
Take a look at the type of PDF catalog this ebook will help you create!