Why YOU Should Be Blogging
If you aren't blogging yet, you need to start today. Don't wait! The sooner you start the better. Why? Because the more you blog, the better you'll get at it and the sooner you'll build a library of valuable content.
Why should you start a blog?
The content is there FOREVER. Let's say you've been blogging 2 times a week for three years…that's 312 blog posts. After 6 years, that's 614. The more content you have out there, the better the chances are for someone to find you. Over the years, you will gain followers (aka like minded people). This is an amazing tool for passive income. At first you may not have any products for sale but when you do offer a product you will already have a following of people that would be interested in purchasing it. When I say product, I'm referring to digital products such as, ebooks, e-courses which can be downloaded. Because your content is forever, someone could find you through an article you wrote years ago! Now that's exciting!
People will see you as an expert.When you give valuable content through your blog, people will consider you the "go-to" person on that topic and keep coming back to your blog.
People purchase products from people they know, like and trust. The old days of marketing products is long gone. Social media has changed the way we do business. It's not about the product anymore, it's about the people behind the product. Once a relationship is built between people, then the product is more desirable. Video is key and live streaming is king because people can hear your voice, see your mannerisms and look into your eyes which builds relationships much faster than simply writing blog posts.
Not sure what to blog about? What is your passion? If you didn't have a job and could do anything with your time, what would you be doing? Maybe you're passion is cooking, baking, gardening, fishing, painting, knitting, cycling, skateboarding etc. Blog about your passion because if you're not passionate about your topic, surely you'll lose interest and eventually stop blogging.
Be aware when you start blogging that you choose the right platform. Blogger and WordPress.com are free, therefore, you don't own your content AND you can't sell any products on your blog or they'll shut you down. However, if you just want to get your feet wet to see if blogging is right for you, then these two platforms are perfect – I've actually tried both when I first started and they are easy to use.
There are many "paid" platforms to choose from and that number grows almost daily. The important component is to make sure if you want to sell products that the platform you choose allows it. I can only speak from my experience so I recommend a WordPress.org. I am not tech savvy but I have built three blogs now using WordPress.org. I muddled my way through building my first blog with WordPress so when I built the second one, I wrote the process down and created an ebook to help people get started. My ebook walks you through the process and within a few hours your blog can be up and running, too. Go here to learn more.
A good book on this topic is Crush it! by Gary Vaynerchuk (his audio book is even better). You can find it here.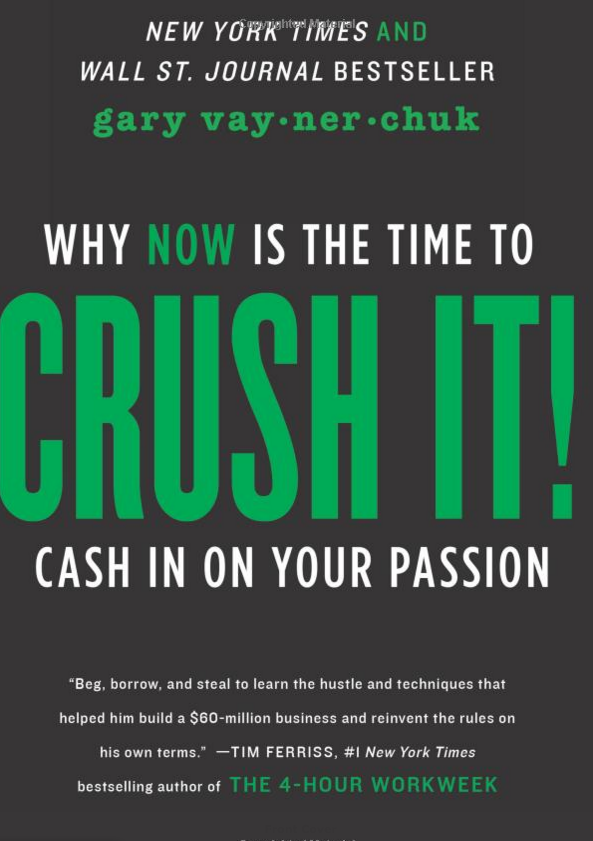 Below is also a great interview with Eric Worre and Gary V
.
I hope you found value in this article and I really hope you're inspired to start your own blog! Comment and let me know if you already have a blog so I can check it out.