Learn more about Painting with Papers Workshop1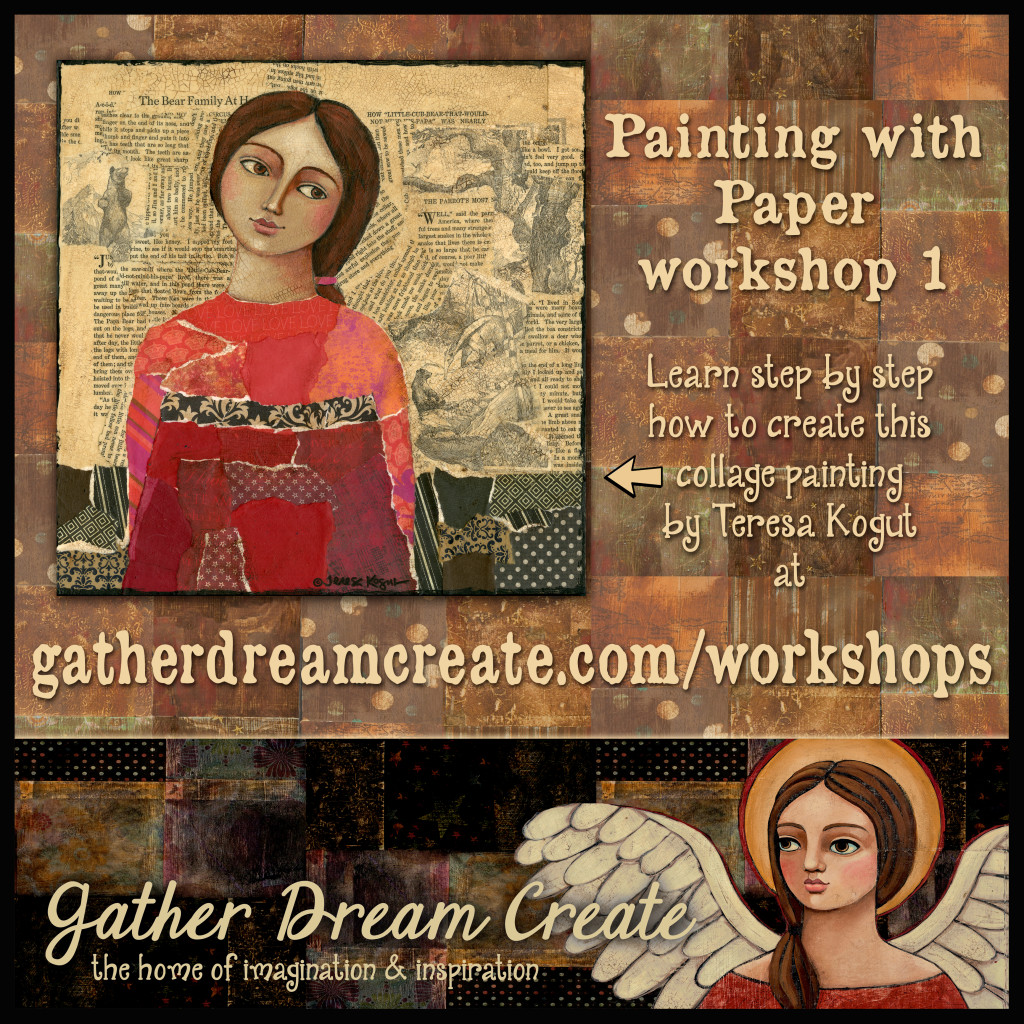 Would you like to learn how to create this sweet collage paper acrylic painting to enjoy as part of your home decor? or maybe give as a gift?
Once you learn the techniques I will teach in this workshop, you will be on your way to creating your own paintings from scratch!
In this tutorial you will learn:
what supplies you need to create this work of art and links to where they can be purchased
a PDF link where you can print the line drawing of the girl in this painting
how to transfer the drawing to your substrate
other ideas for collage paintings
my step by step process in creating this painting via 2 videos along with detailed photos
So join me today and get your supplies ordered so you can have some fun! I know you can create this painting, too!
$29.99
NOTE: After purchasing, you will immediately be re-directed to the tutorial.